September 4th, 2019
NCREC
News
With hurricane season well underway, a review of the laws governing hurricanes, evacuations, and vacation rentals is appropriate.
( 1) The first and most important thing to remember is that when state or local authorities order a mandatory evacuation of a coastal area, tenants occupying vacation rental properties must comply with the order. Evacuations are ordered to protect human life and health and are not undertaken lightly. Brokers managing vacation rental properties should support state and local authorities by encouraging and facilitating tenant compliance with evacuation orders.
(2) When a vacation tenant complies with an evacuation order, he or she is generally entitled to a refund of a share of the money he or she has paid for the rental (rent, security deposit, taxes, etc.) prorated for each night the evacuation order was in effect.
(3) There is an exception to this rule, however. If the tenant was offered travel insurance that covered the risk of mandatory evacuation, then the landlord has no obligation to refund the tenant's money. To trigger the exception, the cost of the insurance offered cannot exceed 8% of the cost of the vacation rental and the policy cannot exclude the particular storm. It is important to note that some vacation rental insurance companies exclude coverage for storms that have been named by the National Hurricane Center prior to date the insurance was purchased. If a storm is named prior to the purchase of travel insurance and, if the insurance will not cover the tenant for losses or damages resulting from a mandatory evacuation or from damages and losses caused by the named storm, then the tenant is entitled to a refund from the landlord of all monies paid.
(4) If, following the storm and after any mandatory evacuation has been lifted, the landlord or his broker cannot provide a promised rental property to a vacation rental tenant – whether the reason is that the house was significantly damaged or that it is inaccessible due to damage to or closure of roads or ferries – the tenant is entitled to either a refund of his money or the substitution of a reasonably comparable property at the same cost. This refund may come in the form of a paid claim against travel insurance. Tenants and vacation rental managers are encouraged to read and understand the limits of coverage being offered.
(5) Go to readync.org which provides emergency management planning tips including information about current mandatory evacuations.
(6) Go to https://ncdoj.gov/price-gouging-law-in-effect-in-north-carolina-2/ for information about price gouging laws following the declaration of a state of emergency in North Carolina.
February 21st, 2018
NCREC
News
Effective January 1, 2018, as required by the NC state legislature in NCGS § 143-765, all applicants for occupational licenses, including license renewal, must disclose any investigations for employee misclassification.
**NCGS § 143-765 applies to applications for and renewals of all occupational licenses, permits, and certifications, so the certification and disclosure statements will be required during the license renewal process of existing licensees. License renewal occurs annually between May 15 and June 30.  Due to the new requirement, every licensee will be required to complete the renewal process individually.  Brokers-in-Charge will not be able to renew the licenses of affiliated brokers.** 
All North Carolina Real Estate Commission applications — including broker, firm, limited nonresident commercial, and private school licenses, temporary practice permits, and timeshare registrations — have been updated to be in compliance with the new law.
All applicants must certify that they have read and understand a Public Notice Statement from the Employee Classification Section of the State Industrial Commission (http://www.ic.nc.gov/121317ECSPublicNotice.pdf) and must disclose any investigations for employee misclassification.  If an applicant does not provide the certification and disclosure, the NC Real Estate Commission is not permitted to process the application.  Contact information for questions and inquiries is provided on the Public Notice Statement.
July 24th, 2017
NCREC
News
The Department of Environmental Quality (DEQ) and Environmental Management Commission (EMC) have given preliminary approval to proposed temporary rules addressing noncommercial underground storage tanks (USTs).  A public hearing is scheduled for Monday, July 31, 2017. For information about what is considered a noncommercial UST, what to do in case of a possible leak or spill, and who to contact for more information, see DEQ's summary and flow chart .
June 1st, 2017
NCREC
News
To maintain an Active license, all brokers must complete eight (8) hours of continuing education by 11:59pm on June 10 each year.   Provisional Brokers and non-BIC Brokers must take the General Update course and one Commission-approved elective. BICs and BIC-Eligible Brokers should take the BICUP (Broker-in-Charge Update) course and one Commission-approved elective. See Commission Rule 58A .1702.
Reminder:  It's also time to renew your license.  Visit the Commission's homepage (www.ncrec.gov) to renew your individual, firm, or limited nonresident commercial license.  Renewing online takes less than 5 minutes. The deadline for license renewal is June 30.
January 17th, 2017
NCREC
News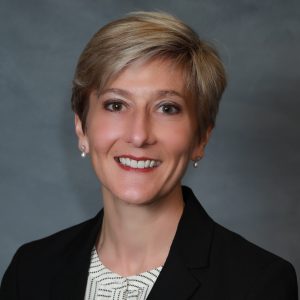 Corean E. Hamlin has been named Director of Education and Licensing for the North Carolina Real Estate Commission, effective December 14, 2016.
Hamlin joined the Commission as Education and Licensing Officer in 2014.
Hamlin holds a Master's Degree from UNC-Greensboro and the Distinguished Real Estate Instructor (DREI) designation from the Real Estate Educators Association.
After a decade as a professional educator in other industries, Hamlin entered the real estate business, joining her family's Asheville-based real estate firm as a residential sales broker in 2003.  From 2007-2014, Hamlin served as Instructor, Education Director, and Communication Director for the Asheville Board of Realtors®.  Additionally, she taught real estate prelicensing, postlicensing, and continuing education courses at Cumbie and Trull School of Real Estate from 2010-2014.
The primary responsibility of the Director of Education and Licensing is to plan and direct the Commission's education, examination, and licensing programs and operations on a statewide basis.
October 20th, 2016
NCREC
News
Are you a member of the Realtor® organization?  If so, you may need to take an ethics course before the end of this year.
As explained on realtor.org: REALTORS® are required to complete ethics training of not less than 2 hours, 30 minutes of instructional time within four-year cycles. The training must meet specific learning objectives and criteria established by the National Association of REALTORS®. The current four-year cycle will end Dec. 31, 2016.
Realtor®-members: To learn more about the ethics training requirement or to determine whether you need to take an ethics course, please contact your Realtor® board or association.
Brokers frequently contact the Real Estate Commission to inquire about ethics training.  However, ethics training is required by the Realtor® organization, not the Commission.  Only Realtor®-members are subject to the requirement.
NOTE: Some North Carolina real estate schools offer online and classroom-based ethics courses that satisfy the Realtor® requirement AND provide continuing education elective credit.  Click HERE to search the statewide continuing education course schedule.
September 26th, 2016
NCREC
News
Implement a buddy system. Predators thrive on isolation, so team up with another broker or an assistant whenever possible. Working in pairs often reduces the chance of attack. What if you are a one person office? All the more reason to gather and verify personal information about the consumer before meeting him or her the first time and to leave an itinerary with a friend, family member, or partner, or at the very least, a note on your desk.
For these and other important broker safety tips, view the Commission's Safety video (https://www.youtube.com/watch?v=3h0gydUSeZU ); North Carolina Real Estate Agency Safety Guide brochure (https://www.ncrec.gov/Brochures/Safetyguide.pdf); and www.realtor.org/safety.